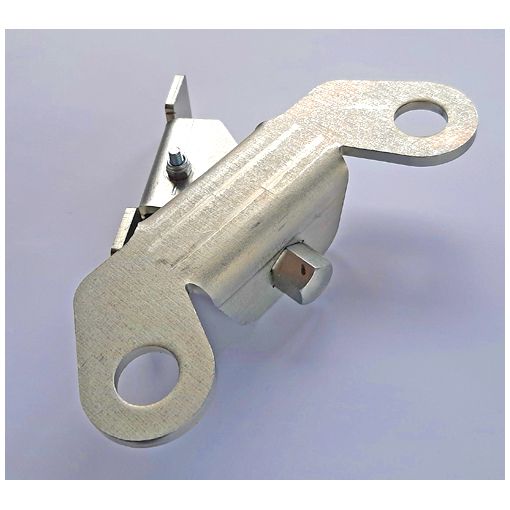 DL-UHD-GT300 P64 DIRECTIONAL LOCK
£34.50
( £41.40 Including VAT at 20% )
Ref:

GT-DL P64 UHD-GT300 D/LOCK
You may also be interested in:
Travel In-Line Directional Lock Retro Fit.
This Lock is to be Bolted to the Fixing Plate when mounting.

Directional Lock that can be Retro Fitted to PLS200UHD, PLS250UHD & GT300 Series Swivel Castors & Braked Castors.
When deployed the sprung plunger locates into the notch on the trailing edge & locks the swivel action making the castor run in a fixed position in FORWARD & BACK line of travel.
This gives the benefit of turning a swivel castor into a fixed castor when straight line travel is required & back to swivel when manoeuvrability is preferred.
The Directional Lock is a retro fit item & when fitting the Castor & Lock to the equipment position the lock into the activated position so it totally engages before fully tightening the nuts.