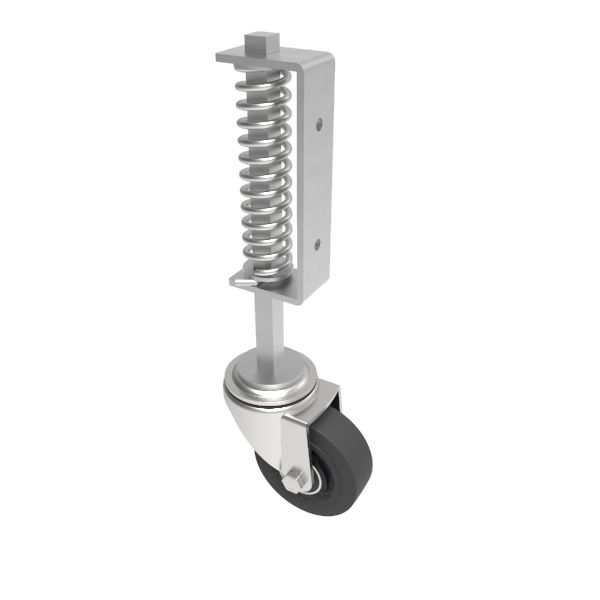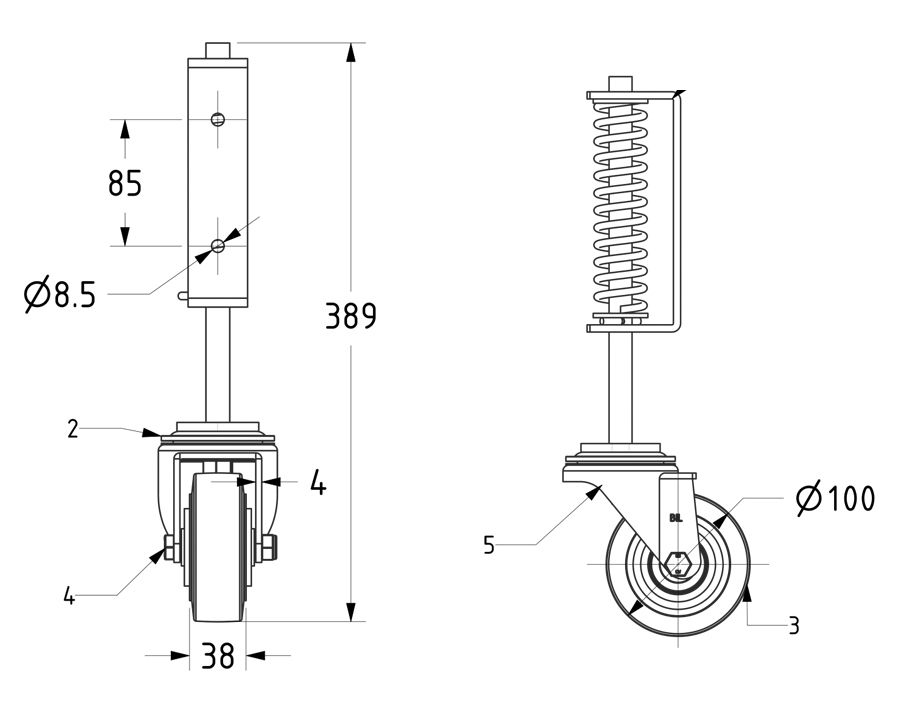 Heavy Duty Swivel Sprung loaded Gate Castor
£61.05
( £73.26 Including VAT at 20% )
Ref:

GATE 01 SPRUNG GATE CASTOR-SWIVEL
You may also be interested in:
Heavy Duty Swivel Sprung Loaded Gate Castor
Spring Loaded Swivel Gate Castor with automatic Height Adjustment for uneven floors Fitted with 100mm Rubber Tyred Wheels
Side mounted fixing plate with 8mm Bolting hole spaced at 85mm apart.
NEW BZP ZINC PLATED CORROSION FREE FINISH
This castor is specifically designed to help support the gate whilst allowing for any variation in level of the ground. The spring has a maximum compression of 3" (75mm) with 70kg of force and start spring compression at 20kg, consideration should therefore be given to the location of the castor.
Fixing Plate Size 165mm x 40mm