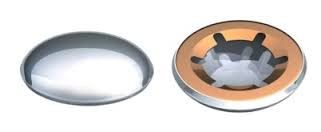 Dome Starlock Chrome Axle Cap
From

£0.73
( £0.88 Including VAT at 20% )
Ref:

DOME CAP
You may also be interested in:
---
Push Fit Starlock Cap
Starlock Push on Dome Cap.
Starlock Fasteners suitable to fit rod or axle. Ideal for attaching wheels to axles, as these starlock fasteners tap onto the end of the bar, and the integral metal teeth hold it in place!
Axle Size Options : 1", 25mm, 20mm & 1/2"